Messages
In 1985, A pathology short course was organized to include members of the Lauren Ackerman pathology family tree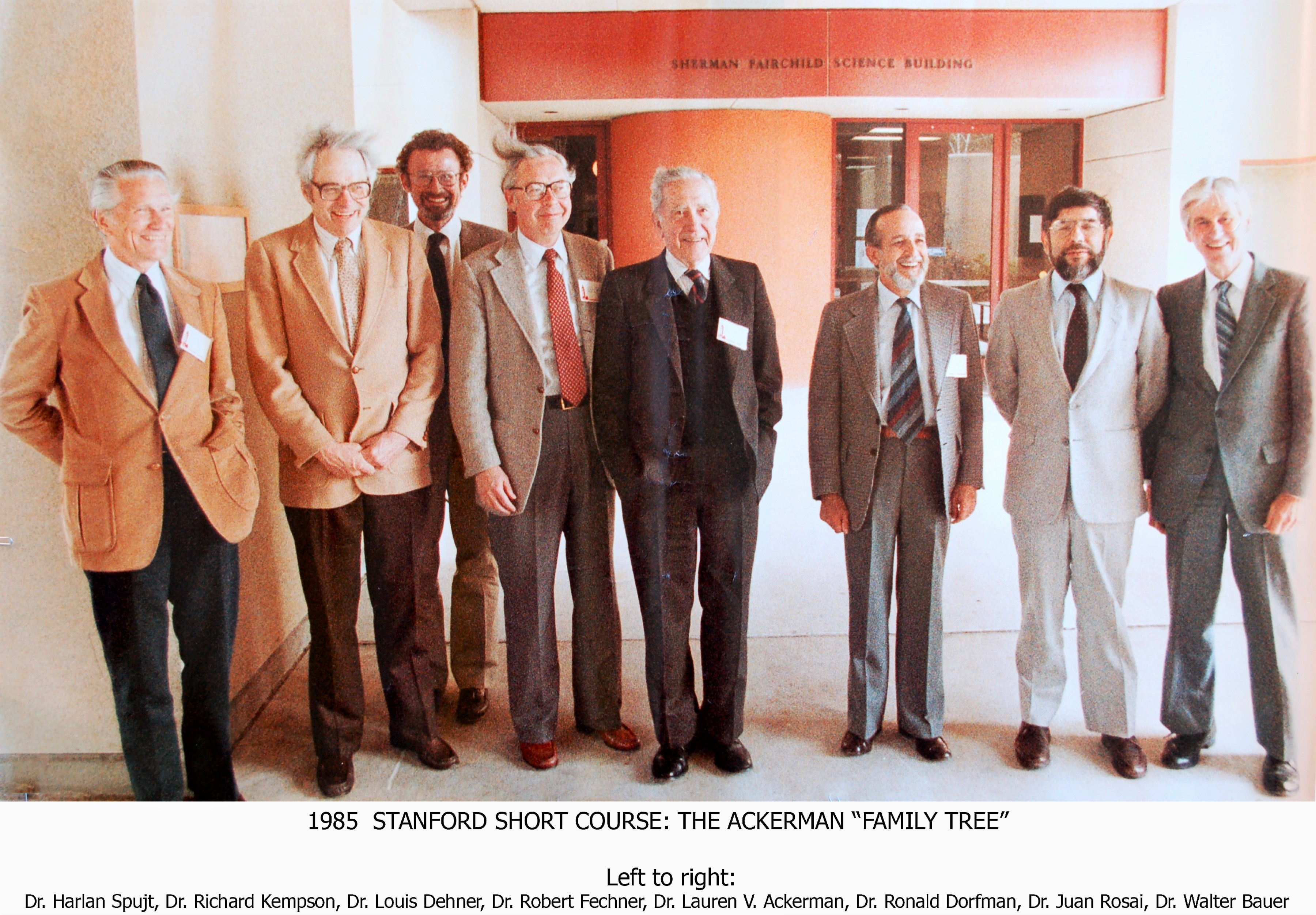 Imagine how wonderful it must have been to listen to these giants of anatomic pathology and learn right from the source!
Each of them has obviously touched all practicing pathologists of their vintage and beyond. A real spectacular piece of pathology history that was initially found in an old poster roll container in the recesses of the Stanford Resident room.
Hey! Why don't you check out some of these cool infographics and tumor charts that I've updated?
A CNS tumor map
An updated CNS tumor map for 2020, with integration of molecular genetics and provisional entities
Go there
A breast tumor map
An updated breast tumor map split by ER status and morphometric features
Go there
A rhabdomyosarcoma infographic
An overview of molecular genetics underpinning different rhabdomyosarcoma groups
Go there
As always, your feedback is very important and useful to me. I always appreciate hearing from other pathologists and laboratory staff in how they use this website. If you like the work I've done, found a bug or would like to offer some ideas on other tools, please don't hesitate to drop me a note.